30 Non-Candy Stocking Stuffers to Get This Year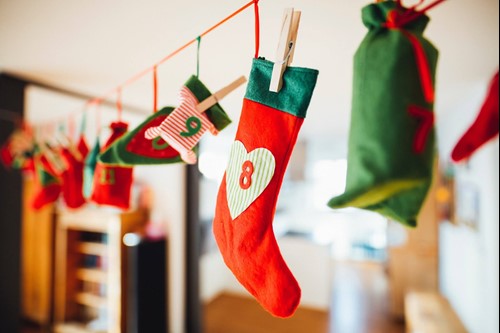 It's the most wonderful time of the year! School's about to take a break for the kids, friends, and family are gathering near and far, and you're almost done with your holiday shopping.
Sometimes it can be really difficult to decide what to get for the kids' presents or what to put into their stockings. So we want to help you out this year by providing some healthy alternatives to the traditional sugar-filled stocking stuffers many of us are used to. Non-Candy Stocking Stuffers
Fun socks

Books

Bath paints

Hair things

Small toys

Tangerines

Jerky

Peanuts

Sugar-free gum

Card games

Pens or pencils

Stickers

Movies

Bubbles

Gift cards (for older kids)

Chapstick

Silly straws

Watch

Sunglasses

Hats

Gloves

Scarf

Small stuffed animal

Slime

Flashlight

Play Dough

Fun T-shirts

Toothpaste

Flossers

Fun Toothbrushes
Of course, we had to add those last three, we are a dental office after all. But if you want to limit the sugar this year, these are some great alternatives to candy for your children's stockings. And remember in the new year, be sure to schedule your dental checkups so your family doesn't have to be weighed down by oral health problems.
Happy Holidays!