Philosophy
At Family Dental Health,we create an atmosphere that ensures that patients are happy when they are here and happy once they've left.
We are rewarded with the knowledge that we have achieved this goal to the best of our ability.
We combine the latest proven technologies and techniques with a gentle and caring nature that you can trust is in your best interest.
We strive to educate our patients so you can confidently be involved in the decision-making process of your care.
These attributes are what have ensured our success here for the past 40 years and we are planning on providing the same service to the Idaho Falls area for another 40 years.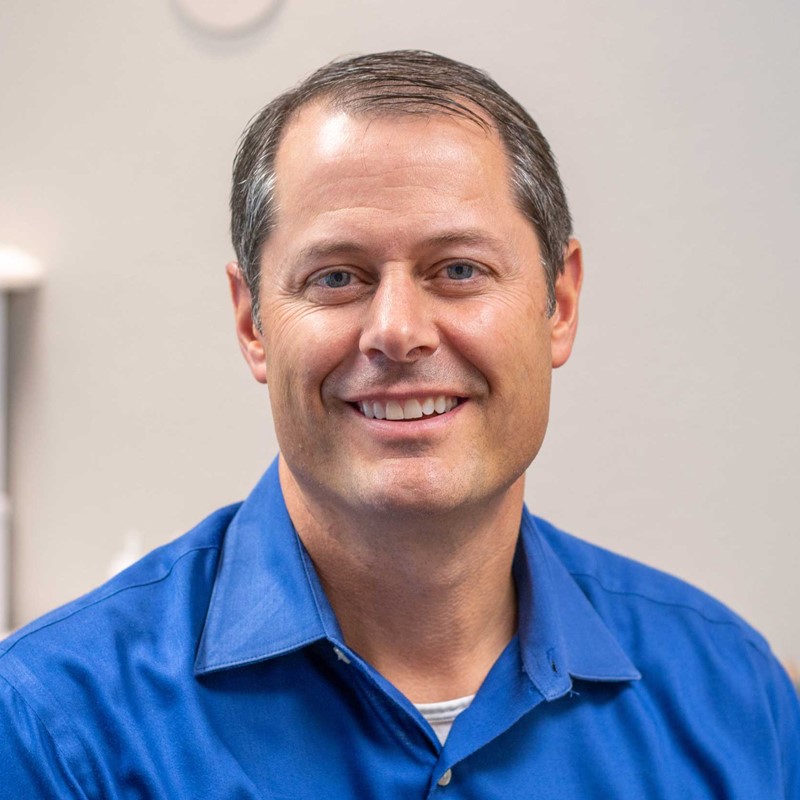 Dr. Bryce A. Burtenshaw
Dr. Bryce A. Burtenshaw graduated from Case Western Reserve School of Dentistry in Cleveland, Ohio in May of 2002. He was awarded the "Deans Award for Clinical Excellence" as one of three seniors who demonstrated high clinical knowledge and aptitude.
Upon graduation he returned to Idaho Falls, and began practicing dentistry with Family Dental Health Center. He is diligent in continuing education to stay current with philosophy, technology and science in the evolving world of dentistry. Dr. Burtenshaw invests over a 50 hours of continuing education each year to achieve such proficiency.
Dr. Bryce is married and has 4 children. He participates and is a member in the local, state and American Dental Association. He is an advocate for education and works behind the scenes in trying to create a better community in Idaho Falls. "I've been given a lot to get me where I'm at today. I believe everybody needs help at some point in their life. I hope the little things that I do in our local school district and community can impact someone's life for the better."
He is actively involved in the scouting program and participates with his kid's soccer programs. He enjoys "adventure" and is constantly trying new hobbies. He enjoys all aspects of owning and working in a dental practice, and finds his work professionally and personally exciting.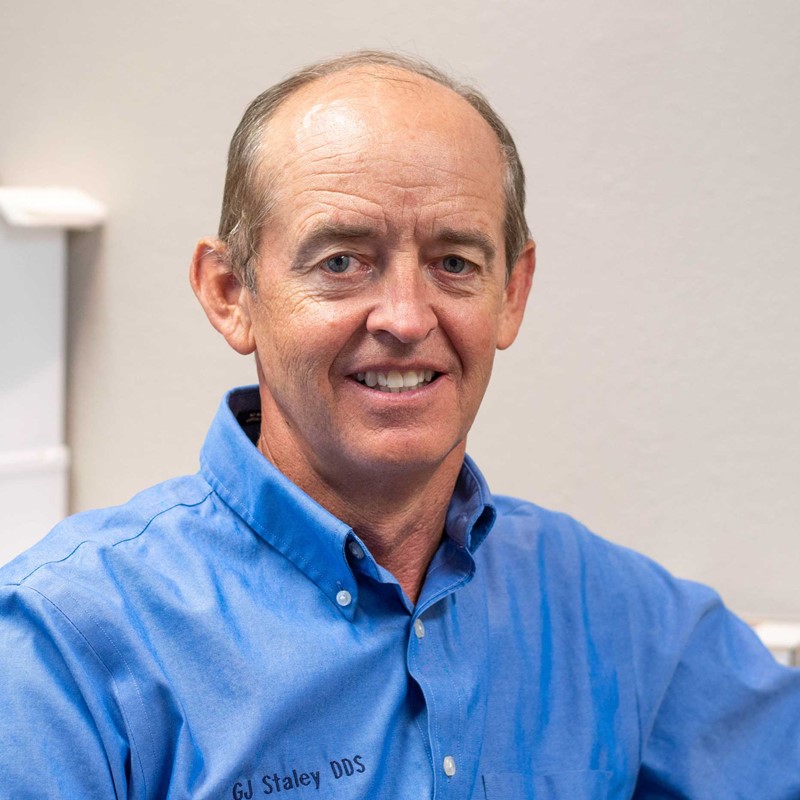 Dr. Galen Staley
Just like finger prints, tooth prints are unique to each individual. And each individual is unique to Dr. Galen Staley.
Since 1993, when he graduated from Creighton University in Omaha Nebraska, Dr. Staley has been interested in individuals, not just their teeth. He endeavors to develop friendships with patients and is genuinely concerned with their overall health, which is influenced by the way he cares for their mouths. He feels a deep regard for every individual he treats and desires to improve their lifestyle.
He takes pride in his work and is often teased for the detail he puts into the care of each person. "That is what earns their trust," he says. Dr. Staley continues his education, going beyond mandated requirements, to be confident that his patients will always receive absolute care.
Out of the office, Dr. Staley can be found swimming, biking, running, or landscaping depending on the weather. He also loves the snow, and all the enjoyment that goes with it. He especially loves spending time with his wife, six children and three grandchildren. He is very involved in his family's activities and church activities.