In Memoriam of Dr. T Brook Summers, and Heidi Summers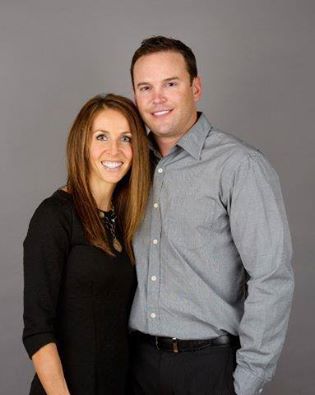 In March of 2016 Family Dental Health Center of Idaho Falls and Grove City Dental of Blackfoot lost an important and beloved member of the family. Dr. T Brook Summers and his wife Heidi were tragically taken from us in a plane crash near Alpine, Wyoming on the morning of Sunday, March 13.
"Brook and Heidi were loved by all, and will be deeply missed by their family, friends, patients and the staff of Family Dental Health Center," said Bryce Burtenshaw, a family member and partner in Family Dental Health Center.
Brook was born June 14, 1976, and Heidi was born December 4, 1979. Both were born in Idaho Falls and grew up in Southeast Idaho. Brook would end up graduating from Rigby High School while Heidi graduated from Bonneville High School. After high school, Brook served an LDS mission in Bacolod, Philippines. When he returned, he met Heidi while attending Ricks College.
They were married February 11, 2000. Their marriage was later solemnized in the Idaho Falls LDS Temple on April 6, 2001. Brook went on to graduate from Idaho State University and later received his doctorate of dental surgery from the University of Pacific in San Francisco.
During this time in San Francisco, Heidi worked as an orthodontic assistant to support Brook while he finished dental school. Brook returned to Idaho and became a partner in Family Dental Health Center in Idaho Falls and later opening Grove City Dental in Blackfoot with his partner Bryce Burtenshaw.
Brook and his wife enjoyed skiing, tennis and traveling. Their kids were the center of their lives, and they meant everything to them, Sadie (12), Aspen (10), Maizy (8) and Nixon (6).
Brook was preceded in death by both sets of his grandparents, and survived by his parents, Chuck and Janet Summers; brothers Garin, Justin, and Blake; and sister Shalee.
Heidi is survived by her parents, Craig and Karma Burtenshaw; sister Mindy; brothers Bryce, John, Mark, and Jake; and grandmother, Velma. Heidi was preceded in death by her grandparents, H. Allen and Lula Sellers and Clyde A. Burtenshaw.
Funeral services were held on Saturday, March 19, at the Ammon Foothills church building, with Bishop Brigham Redd officiating, the burial took place in Ririe-Shelton Cemetery.