Things You Should Know About Dental Insurance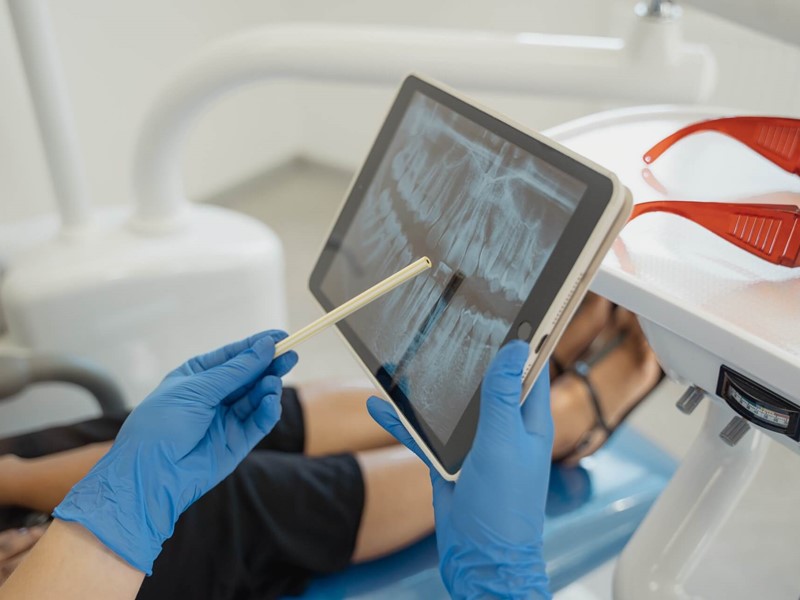 For many, going to the dentist is a nerve-racking experience. It is made even more worrisome for those who are stressed about the potential costs. Dental work can be pricey.
The American Dental Association (ADA) points out that the cost of dental work is the main barrier for those who do not seek it. This is further supported in a survey conducted by DentaQuest that revealed that 70% of patients expressed concern of the cost of oral health care.
However, when individuals do not seek access to oral health care, they tend to forego the many preventive measures that dentists take to help patients to improve their overall oral health for the long term. By delaying regular dentist visits, costs can add up even more in the future.
Dental insurance is one way to help cover the dental needs of you and your family. But, it can be confusing to know what to look for.
Here are some things you should know about dental insurance.
Types of Dental Insurance
Group or Individual Insurance
You may have access to dental insurance through an employer. This is one of the more common ways to obtain dental insurance. Even if your or your spouse's employer offers dental insurance, we would still recommend knowing what to look for to ensure that you are getting the best coverage for your family and know what costs will or won't be covered.
If employer coverage is not an option for you, you might want to check around to see if you have access to another type of group coverage. Group coverage is usually less expensive than an individual plan. If you qualify, you may be able to join a group plan through an organization like AARP, the Affordable Care Act, the Children's Health Insurance Program (CHIP), or Tricare.
If group insurance is not possible, you can look into purchasing an individual plan for yourself or your family. These plans are typically more expensive and may have limited benefits. They may also require a wait time before you can use it for major procedures. Plans without wait times exist, but the increase in cost is considerable. We recommend comparison shopping when searching for an individual dental insurance plan to make sure you pick the right plan for your needs.
Three Types of Dental Plans
Indemnity Dental Plan
With an indemnity plan, you do not have a network that you must stay within. Instead, you can choose any dentist you want. This is a great option if your family dentist is not in a network.
While an indemnity plan offers more flexibility with the provider, it can be more expensive. This plan typically uses a "fee-for-service" structure. This means that you are reimbursed based on what the insurance company deems as "usual, customary and reasonable fees." It is not based on what your dentist charges. Your out-of-pocket costs are usually higher.
Preferred Provider Organization (PPO) Dental Plan
With a PPO plan, there is a network that you must stay within to receive the most significant cost savings. This is because the dentists who join the network are contracted to provide their services for set fees. A PPO plan tends to have a wide network and doesn't require referrals to see a specialist. It is even possible to go outside the network, but it will cost you more money.
This type of dental plan is not as expensive as an indemnity plan. However, they typically have a greater out-of-pocket cost than an HMO. This is due to higher premiums, deductibles, and copayments. You can find these details outlined in the policy's coverage.
Health Maintenance Organization (HMO) Dental Plan
Like a PPO, an HMO plan has a network. However, with an HMO, you must stay within the network. It does not cover costs for out-of-network dental care. If you need to see a specialist, you will need to get a referral from your primary care dentist.
Of the three plans mentioned, this is typically the cheapest plan. The network of dentists is smaller, but the out-of-pocket costs are lower. These plans usually have a low premium, no deductible, and set copayments.
What Does Dental Insurance Cover?
Whether you are using employer-provided dental insurance or you are shopping around for individual insurance, it is important to understand what the policy covers. This will help you know how the insurance will meet the dental needs of you and your family.
Many policies use the 100-80-50 rule. Let's look closer at what this means.
Preventive Care
Under most plans, preventative care is covered 100%. This is because the insurance company wants to encourage you to take the necessary steps to prevent the more extensive and expensive procedures in the future.
Preventive care includes regular checkups. Depending on your insurance, they may be every six months or once a year. A regular checkup typically includes cleaning, an exam, and annual x-rays.
Check your plan to see exactly what is covered for preventive care and how often. We recommend that you take full advantage of the preventative care coverage on your plan to help you avoid other, more expensive dental procedures.
Basic Restorative Care
Many dental insurance plans cover 80% of basic restorative care. This means you're responsible to pay the remaining 20%.
Basic restorative care includes fillings, extractions, and re-cementing crowns or bridges. You can check the policy to see exactly what your insurance covers. For example, some plans may only cover amalgam (silver) fillings so you may have to pay additional money for composite (tooth-colored) fillings. Some policies will cover both.
Major Restorative Care
For major restorative care, policies typically cover 50% of the cost. You pay the other half. The good thing is that this type of care isn't needed as often as your basic restorative care. Taking preventative care may help you avoid many of these procedures.
Major restorative care may include crowns, bridges, implants, root canals, and gum disease treatments. Again, check your policy to see exactly what is covered.
Other Care
Corrective or cosmetic care is usually not covered in most dental plans. This includes braces, other orthodontia, teeth whitening, or veneers. If your dental insurance does not cover it, it may be possible to buy a rider policy to help cover some of these expenses. A rider policy is an addendum that adds benefits to your basic insurance policy for an additional cost.
As we age, the type of dental work needed can change. There are dental insurance plans that are focused on providing dental care for seniors. They may have better coverage for procedures like dentures, tooth replacements, crowns, and root canals.
What Should I Know When Choosing a Dental Insurance Plan?
When looking for dental insurance or reviewing your current policy, here are several other items to look at in more detail.
Is your current dentist in the network? You can usually search the insurance company's directory or you can call your dentist to find out. If they are not in the network, you either need to look for a different insurance company or be willing to change dentists.
How soon can you start using coverage? Some policies have a waiting period before you can begin using certain benefits. Preventative care benefits usually have the shortest wait time with 0 to 30 days. Basic care might not be available for 3 months and major care after 6 months. Wait times vary so double-check the policy.
How many services can be covered throughout the year? Some policies only cover a few services each year. If you know that you will need more work done, you might want to consider a different policy with more coverage.
How long does the policy need to remain in effect? Most policies require a year. This is to avoid having policyholders who get their insurance, get the work done, and then cancel within a few months.
We recognize that dental insurance is not a possible option for everyone. If you are interested in looking for other means to cover your dental costs, check with your dental provider. Dentists' offices often have in-house options that can help you pay for your dental procedures without breaking the bank. Based on the work you need done, they can talk you through their options.
At Family Dental Health Center, we provide a variety of financing options to assist you and your family with your dental care needs. We want to make sure that cost is not an obstacle to your oral health. Contact us today to learn more.