We'll Miss You, Trish! Good Luck With Your New Career!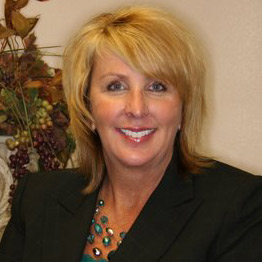 After a wonderful, 30-year career with Family Dental Health Center, our Trish is taking a lateral move into the recreational sector. She will be greatly missed in the office, but her influence and character will still be felt in everything we do. Trish worked as our office manager and did an amazing job for us. The reason things run so smoothly and she always made patients the number one priority.
Looking Back
Trish was born in California and lived in Los Angeles until she was 9 when she and her family moved to Boise, Idaho. She stayed there until she was 18 years old, which was also when she started her career as a dental assistant. Soon, she moved to Rexburg, Idaho and went to college. Not long after that she got married and moved to Pocatello. Her career in the dental field continued and she began working at the Pocatello Dental Group, a job that would last for about five years. Eventually, though, she got remarried to her husband, Hal Jorgenson, and moved to Idaho Falls. Here, in Idaho Falls, she started her 30-year career with Family Dental Health Center where she's had a huge impact on the success of our office. Trish enjoys reading, cooking, and travelling, but most of all she loves spending time with her three boys and three grandchildren. And, while we said earlier that she was retiring, she's not leaving the dental field all together. On March 1, 2016 she started up with Arrowhead Dental Laboratory, providing consultations for dental offices across the country.
Her Time at Family Dental Health Center
Trish said that she has many, many memories that she will cherish forever. Some of the great times we've shared over the years include office trips to Florida, Hawaii, and Mexico. Trish also says that some of her favorite times involved making friends with the staff and working hard together but always finding times to laugh and enjoy the time spent together. She also enjoyed meeting new patients and hearing their individual stories and seeing the results of lives that were changed through effective dentistry. "I will really miss my co-workers," Trish said. "They were like family." She also said that her bosses had a huge impact on her life, and she was glad to have seen them grow and learn, as well as watching their families grow up, too. Those of us who remain at the office will certainly miss Trish and wish her the best in all her future endeavors.