Welcome to Family Dental Health Center, Dr. Pickett!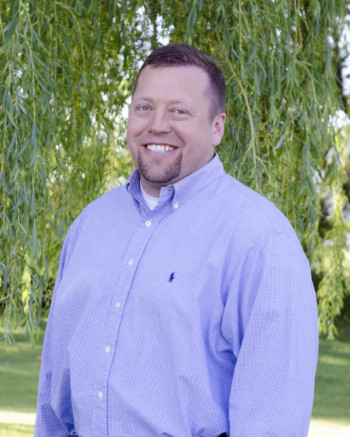 As we continue to strive to provide great dental care for our patients, we're pleased to introduce the newest member of our dental team, Dr. Pickett. We're excited to have him join us at Family Dental Health Center, with his extensive experience and background. We know he can continue to deliver great dental care here, and maintain our high level of dedication to our patients.
About Dr. Pickett
Dr. Pickett grew up in Idaho Falls, Idaho, the youngest of nine children. He graduated from Hillcrest High School in 1995 and went on to attend Ricks college where he graduated with an associates in biology. He served an LDS mission to Indiana, and would then continue his education at BYU Idaho where he received his bachelor of science. He pursued his dental education and received his DDS from Virginia Commonwealth in Richmond, Virginia.
And, while he loved living on the east coast, he always wanted to come back to Idaho where he could be closer to his family and the mountains and the great outdoors opportunities around here. Dr. Pickett enjoys snowmobiling, skiing, hiking, riding his bicycle, hunting, fishing, and white water rafting. In fact, he has even spent time as a white-water guide on the Snake and Salmon rivers. His dental career got started at My Dentist in Rogers, Arkansas, where he worked for a year. After that, he spent a year working at Kalmor Dental in Helena, Montana. Now, he is bringing that experience to our office and patients.
Building the Team
We're excited to welcome Dr. Pickett to the Family Dental Health Center Team. Our practice is focused on created an atmosphere that ensures our patients are happy while they're here and happy once they've left. We're confident that Dr. Pickett will be able to help you feel welcome and comfortable and provide the top-quality services you deserve.